It is critical that project delivery and execution methods align with client sophistication, requirements, schedule, and budget. In many cases the traditional Design-Bid-Build delivery process comes with the risk of design and construction budget overruns, and subsequent delayed ground breaking due to time consuming "Value" Engineering.
The alternative Design-Build process puts the owner in a position of direct collaboration with the contractor, bypassing a complicated bid phase while managing the risk of overblown design by the design team through continuous Contractor involvement.
Fusion Systems Engineering DPC excels in the role of the Design-Build professional of record. Our practical experience in the field commissioning the systems we design uniquely qualifies our team of engineers in this streamlined process. From providing performance based specifications to developing permit drawings, our common sense engineering approach provides sensible, sustainable solutions for the most demanding requirements.
Fusion Systems Engineering DPC was founded on the premise that excellence in Engineering is derived from field experience, and intimate knowledge of the systems specified. Conversely, the value of the commissioning process is not just in the identification of operational deficiencies, but in bringing engineered solutions to the table to resolve inconsistencies in the field before they become emergencies during operation.
Fusion recognizes the need to bridge the gaps left between Owner-Occupants, Contractors, and the Design Professionals.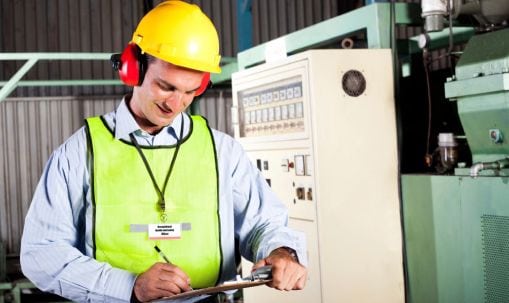 We fill this void by establishing a team approach from the very first kick-off meeting, and carrying this mentality through to post-occupancy. With increasing system complexity and inter-disciplinary system design, modern engineered systems require a thorough knowledge base of industry technologies, control logic, and system architecture on the part of the commissioning authority to be effectively and thoroughly commissioned.
Our clients believe that the issues identified from a commissioning checklist only raise questions. Our commissioning process has been developed to analyze systems and provide collaborative solutions; from design review, to functional verification, to integral systems testing.
The LEED project delivery method results in better quality buildings, a healthier indoor environment, sustainable energy consumption, and an innovative design collaboration process. Fusion Systems Engineering DPC is a proud member of the United States Green Buildings Council (USGBC), and brings LEED accredited professionals to the process to bolster any project team.
Our LEED Services Include
Architectural Engineering & B.I.M.
At the core of all building design is the architecture. Our engineering staff shares the same passion for our craft and the success of our projects that our architectural partners do. Always respectful of the owner's and architect's vision, Fusion Systems Engineering expertly coordinates innovative systems and materials that complement the architectural design intent while exceeding the owner's performance requirements for energy use, maintenance, safety and comfort.
As a true measure of our commitment to advanced engineering and architectural collaboration, all designs independent of size, are completed using the latest products in BIM (Building Information Modeling) Technology. Our designers are Revit TM 2014 and AutoCAD MEP trained, so that our drawing presentation is among the best in the industry, and our designs are fully coordinated with the architecture in three dimensions.
From collaboration to accountability our design methodology and approach, coupled with the direct involvement of company ownership on every project reduces the incidence of costly change orders. We stand behind every design, and beside every Client through the design, delivery and construction process. Building System Excellence. Period.
The modern energy market has provided a high demand for competent engineering. With increasing pressure to reduce energy consumption through legislation, financial air-conditioners incentives, and public relations, building owners are seeing tangible and intangible benefits to improving engineered systems and building operations. Considering all of the variables and assumptions necessary to develop a reliable energy assessment, the accuracy of many studies has been called into question and history has shown that predicting building performance and return on investment accurately can be more of an art than a science.
It takes more than some one-size-fits-all spreadsheets to properly advise on Energy Performance measures. For the complete perspective it takes field experience, intimate knowledge of building operations, and engineering judgment to select and then properly vet energy conservation measures to explore and then properly model for feasibility.
Fusion Systems Engineering, through years of field commissioning experience, coordination with building operations, and design of various building systems and central plants, is in a unique position to quantify complex facility energy and financial metrics, and evaluate the creative yet practical alternates to the baseline.
Expert Testimony
When it comes to litigation, technical knowledge is simply not enough. Our attorney clients rely heavily not just on our experience, but also our uncanny ability to communicate engineering and system concepts to non-technical professionals. We have found ourselves on many occasions "boiling down" forensic investigations involving the laws of thermodynamics, controls logic, and materials science to terms the average person can understand and ultimately find agreeable. Explaining what appears to be complicated in clear, concise, and exact language has proven to be our strong suit in advising our clients, and strengthening cases for trial.